Main differences between Water Pipe Gas heating Boiler and Fire Pipe Gas heating Boiler
The water pipe and the inner medium of the fire pipe are the same to define the inner water flow of the water pipe through the external flue gas convective / radiation heat transfer pipe, the water fire pipe, the inside of the flue gas pipe, and the external medium of the flue gas heating pipe to realize the gas heating of the heat exchanger pipe. The simple structure of boiler and the large volume of steam have good adaptability to load change. The requirement of water quality is lower than that of water pipe gas heating boiler. It is more convenient to transfer the heating surface of water pipe gas heating boiler in small enterprise production technology and domestic heating. Good thermal performance requires high water quality and operation level when it is used in large capacity and high parameter working conditions.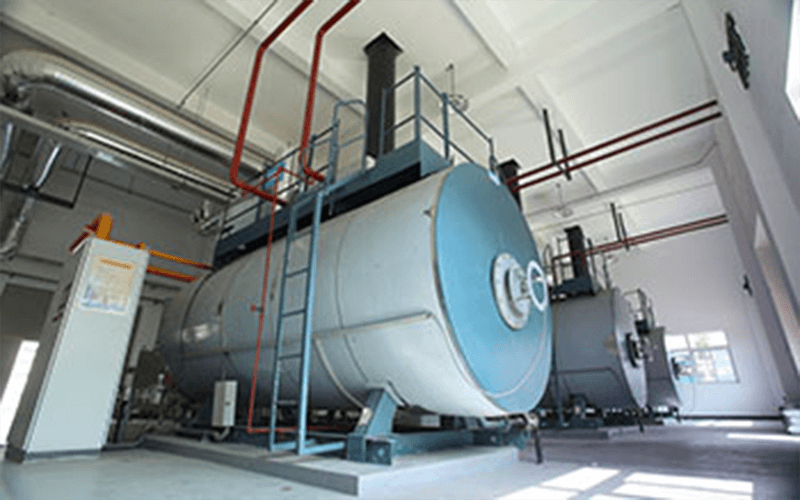 The pressure adaptation range of Water Pipe Gas heating Boiler is wide to break through the pressure limit to meet the requirements of steam supply on 2.5MPa. Fire pipe gas heating boiler is limited by material wall thickness and pressure under 2.5MPa pressure.
Fire pipe gas heating boiler shell gas heating boiler by the current gas heating boiler manufacturers equipment, It is difficult to limit the manufacture of too large fire pipe gas heating boiler. Usually, the 35t/h water pipe structure gas heating boiler realizes the gas heating boiler large-scale 35t/h gas heating boiler usually adopts the water pipe structure.
(3) the shape and equipment weight of the fire pipe gas heating boiler are lower than those of the fire pipe gas heating boiler because of its large volume and more space for the arrangement of superheater because of its compact structure and the weight of the equipment under the same output force. Water pipe gas heating boiler occupies gas heating boiler room relatively large