How to operate steam gas heating boiler?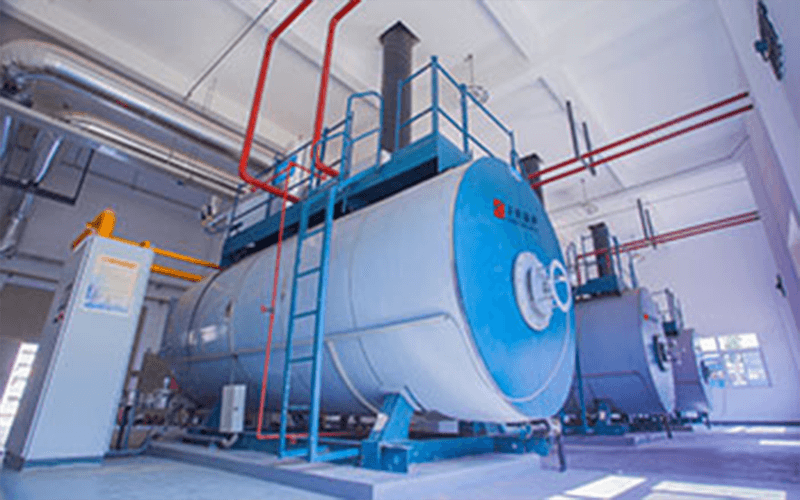 How to operate Steam Gas heating Boiler
Operating rules for steam gas heating boilers
1 range
This operation procedure is suitable for the operation of steam gas heating boiler.
2 content
2.1 Steam gas heating boiler is the process equipment of high pressure vessel. The operator must be familiar with the structure, performance and design description of the gas heating boiler, and obtain the operation certificate through the technical operation examination in order to operate independently. You must dress up your labor insurance products on duty.
2.2 before ignition, the components of the gas heating boiler, such as displays, electrical circuits, valves, cocks, pipes, water surface meters, pumps, nozzles and various safety devices, shall be inspected in accordance with the procedures, such as the display, electrical circuits, valves, cocks, pipes, water surface meters, pumps, nozzles and various safety devices, Confirm that there is no anomaly and leakage before starting.
2.3 closed holes should be checked in advance to confirm the flue, and no one or foreign body can carry out the furnace.
2.4 after starting, do the following inspection and confirmation according to the procedure: water surface meter; water supply device action; low water level cut-off action; pressure switch action; pressure proportional controller action; safety valve action.
2.5 during the operation of gas heating boiler, it should be discharged regularly (in principle, once per shift). When discharging sewage, it is prohibited to open the discharge valve with hand hammer or its object, and rinse the water level meter once in each class.
2.6 when the gas heating boiler is in operation, the operator shall not leave his post and shall carry out inspection and inspection on time (usually once in half an hour and once an hour).
2.7 Inspection should wear gloves, do not touch the heat conduction parts with bare hands, and wear protective glasses to observe the combustion of the furnace.
2.8 in the event of alarm failure, continuous or automatic alarm failure, the furnace shall be shut down immediately after on-site treatment or unable to be dealt with, and timely report to the leader for handling.
2.9 the furnace shall be shut down immediately in any of the following cases
A) the steam pressure rises more than the pole. Although the water supply is strengthened and the steam has been removed by the safety valve, the pressure continues to rise.
B) severe water shortage
C) the water level drops rapidly (although the water supply, but still drops)
D) failure of water level gauges, pressure gauges, safety valves, etc.
E) the furnace wall is damaged and there is a lot of smoke
F) failure of water supply equipment.
G) leakage at the joint of the furnace body, deformation of the steel plate, foaming or discovery of cracks.
H) the full water of gas heating boiler does not decrease after discharge.
I) when serious combustion or other critical pole operators are found to be safe at the back of the flue.
J) there are suddenly serious steam and water effervents or violent vibration of the furnace body in the gas-fired heating boiler.
2.10 when it is necessary to enter the furnace for overhaul, the furnace must be shut down and cooled to room temperature and fully ventilated before it can be carried out. In case of emergency, measures such as forced cooling and heat insulation must be approved by the leader, and a special person must be responsible for safety monitoring.
2.11 when the chain gas heating boiler is in operation, its steam pressure, wind pressure and temperature shall not exceed the prescribed pressure.
2.12 when the safety valve cannot be removed or destroyed without permission, when the safety valve in operation cannot automatically remove the steam, the leader shall promptly report to the leader to manually lift the relief valve exhaust steam and repair it.
2.13 when there is a general shortage of water, the "called water" inspection shall be carried out immediately. If there is a serious shortage of water, the furnace shall be shut down immediately and the water should be stopped. If the water shortage is not serious, it can be slow and a small amount of water should be fed, but the changes of various instruments should be strictly monitored.
2.14 when the furnace is shut down, the stove worker shall not leave his post until the pressure drops to zero.
2.15 the slag should be cleaned regularly and stacked at a centralized and fixed point.
2.16 the gas heating boiler system must be checked and confirmed that all kinds of instruments, alarms and safety devices are in good condition, correct and sensitive before they can be transferred.
3 record
3.1 record of shift of stoves
264. why should the gas heating boiler use softened water
In daily life, we often see scale formation on the inner wall after the kettle is used for a long time. What is the reason for this? It turns out that the water we use contains a lot of inorganic salts, such as calcium, magnesium salt and so on. These salt can not be found in the water at room temperature. Once they are heated and boiled, there is a lot of calcium. Magnesium salt forms and precipitates in carbonate, and they form scale close to the kettle wall. We usually express the content of calcium and magnesium ions in water by the index of hardness. Hardness of 1 degree is equivalent to 10 milligrams of calcium oxide per liter of water. Water below 8 degrees is called soft water, and those above 17 degrees are called hard water, between 8 degrees and 17 degrees. The interval is called medium hard water. Rain, snow water, river, lake water are soft water, spring water, deep well water, sea water are hard water.
Soft water has the following functions:
(1) prevent household appliances such as water pipes, water heaters, coffee makers, humidifiers, steam irons, bathtubs, shower heads, flush toilets and other household appliances from depositing scale, often clogging, low thermal efficiency and so on.
(2) making coffee and making tea, the taste is unique and the taste is pure. Raise flowers, prolong flowering, green leaves have no spots, flowers are beautiful. Raise fish and prevent all kinds of fish diseases. Soft water cooking full, fluffy, good taste; sanitary utensils, crystal clear, no stains.
(3) prolonging the shelf life of tofu, soybean milk is more fragrant, bean sprouts do not need auxin, and grow strong. Wash vegetables, remove pesticide components, prolong the preservation period of vegetables. Cooking, shorten the time, rice grains soft and smooth, pasta is not easy to expand. Cook and maintain the natural taste and nutrients of vegetables.
(4) effectively inhibit fungi, promote trauma healing, reduce the incidence of constipation, gastrointestinal and stone diseases. When skin trauma, frostbite, burn and other accidents occur, wash the affected area with soft water first, and soak the defatted cotton, gauze, towels, etc., with soft water to gently wipe the affected part, which can quickly heal the wound and make the edema caused by the burn disappear immediately. This is because soft water can promote the regeneration of cell tissue. It can effectively inhibit fungi and promote the regeneration of cell tissue. In the event of skin trauma, frostbite, burn and other accidents, wash with soft water can quickly heal the wound.
(5) washing, preventing static electricity, decolorizing, changing, cleaning tableware, cleaning anhydrous stains, improving the gloss of utensils. Clean the kitchen and bathroom, strong decontamination, remove odour. It has strong decontamination power. Soft water washing clothing fiber, will not be hard, brittleness, saving washing supplies.
(6) soft water fundamentally eliminates water alkali, makes the equipment run safely, saves expenses, reduces the maintenance cost of water equipment and water pipeline by more than 60%, reduces the cost of hot water fuel by more than 30%, and reduces the purchase cost of detergent by more than 50%.